Work in progress
Insert replacement CPU module, if it does not auto power up then you need to press the on/off button at the front panel upper right side.  BUT if this is a live system where the other half can not be disturbed then you need to read this first:
https://support.dvsus.com/hc/en-us/articles/212923306-Set-the-3u-MDS-BIOS-to-auto-power-up
After power up, press Control C at the LSI prompt to get into LSI Config Utility BIOS.
Select the only option of SMC2008-IR, then RAID Properties > View Existing Volume.  
The Status and Drive Status should be Inactive, and the Slot Num values could be different on yours.
Select Manage Volume and press Enter.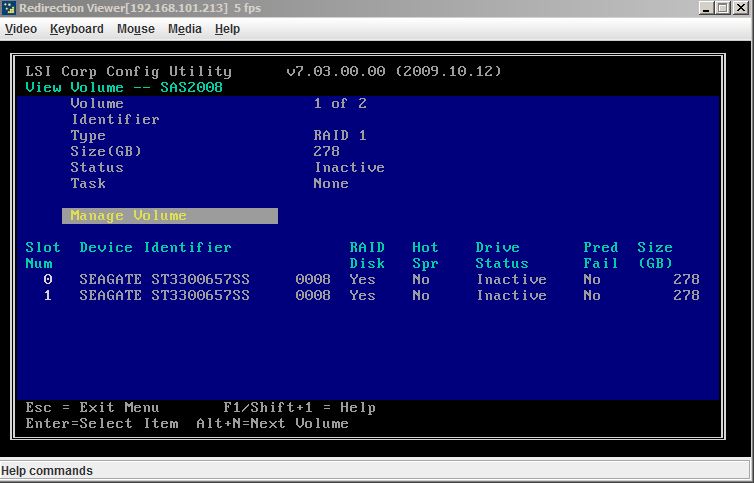 Select Activate Volume and press Enter > Y to confirm.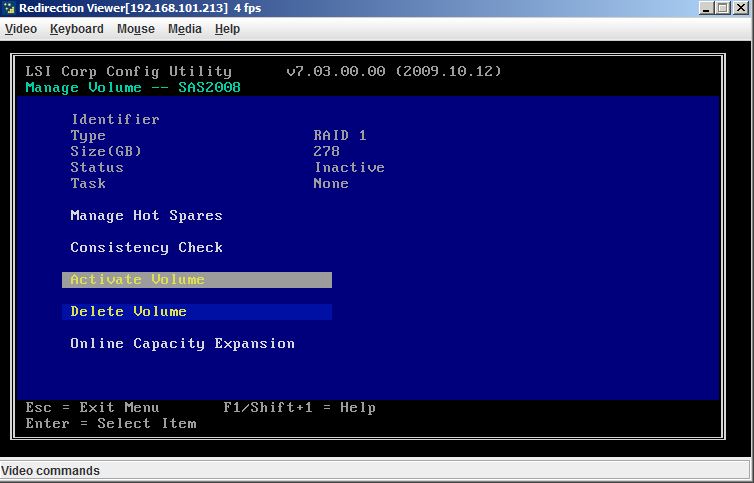 Drive Status should look like this after activation.  
RAID Properties > View Existing Volume.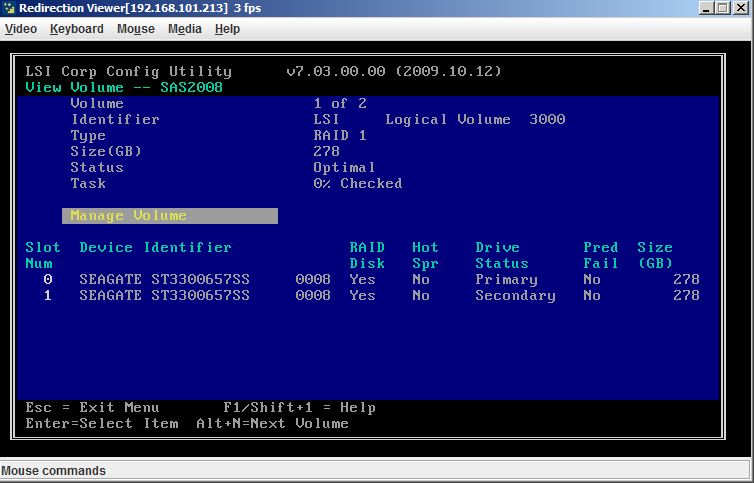 Press ESC a few times, select Exit and Reboot.
Linux should now boot, once booted and logged in, you will need to do some additional Linux / StorNext side configuration before this is a functional replacement MDS.