Scope
For Spycer Media Gateway, Dell R730, update iDRAC8 to version 2.75.75.75 using iDRAC GUI interface.
Download
Download version 2.75.75.75 here for from Dell's web site the appropriate .EXE file, iDRAC update uses .EXE files.
Place the file on the computer that you will be running the web browser to connect to iDRAC.
Install
Login to iDRAC.
On the left menu tree, open Overview > iDRAC Settings > Update and Rollback. Update tab.
Enter the file path for the iDRAC .EXE file.
Select the content in Update Details, click Install.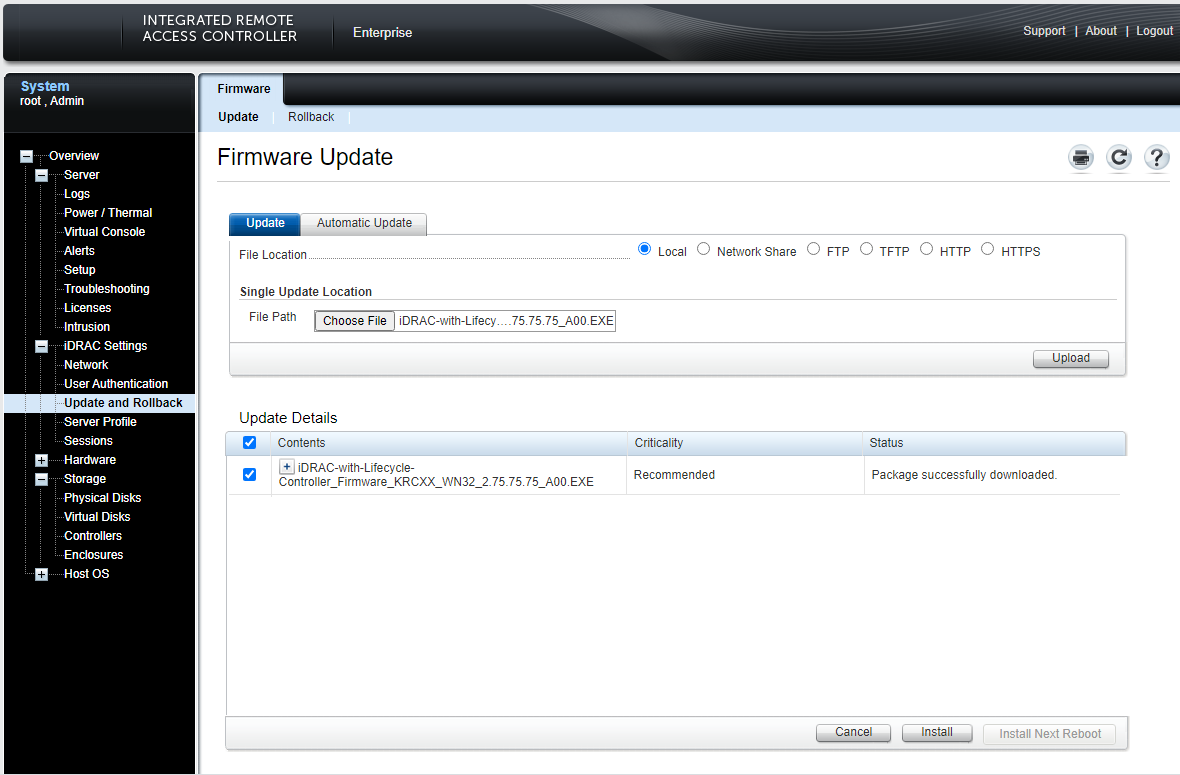 To monitor the update status to go: Overview > Server. Job Queue tab.