Scope
Setup email notification for SpycerNode hardware alerts using MegaRAC. MegaRAC is an American Megatrends produce of Service Processors providing Out-of-band or Lights-out remote management of the SpycerNode independent of the Operating System.
Configure SMTP Server
IP to MegaRAC and login, default user and password is admin.
Select the Configuration tab > SMTP to setup the information for the SNO and the SMTP Server.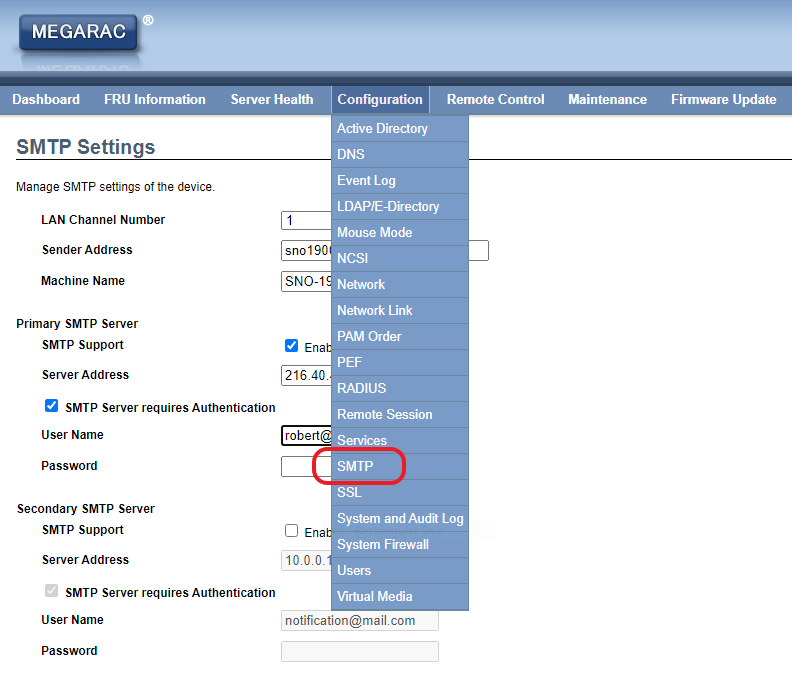 The Server Address must be numeric IP address not name.

The default port number is 25, it is not changeable, this limits Gmail or the likes as a SMTP relay as it wants port 587.
Add a User
Select the Configuration tab > Users.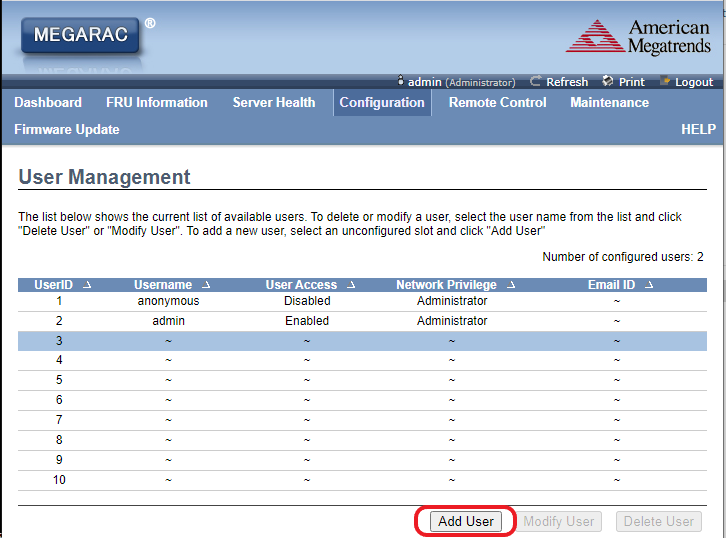 Select an empty UserID number and click Add User. The Password and Network Privilege is for the MegaRAC login, the other fields are the notification recipient's information.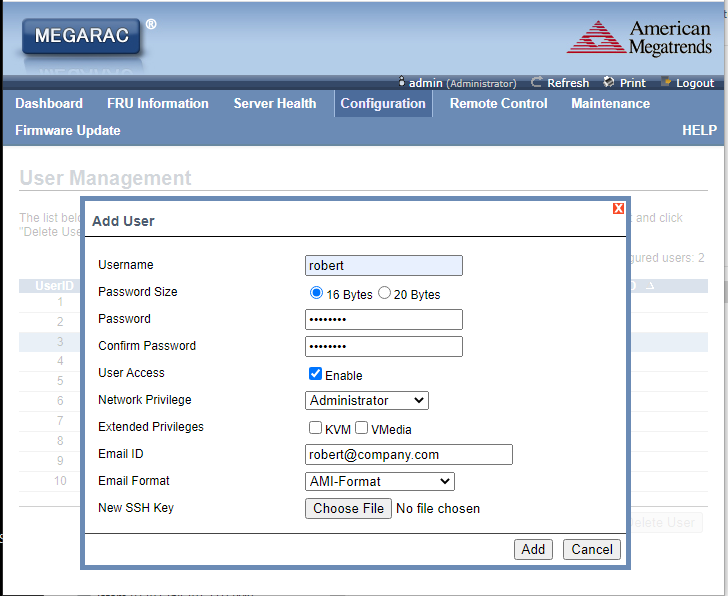 Configure PEF
Select Configuration tab > PEF > Alert Policy. Create a new entry that look something like this, pointing Destination Sector to 1 which we will setup next.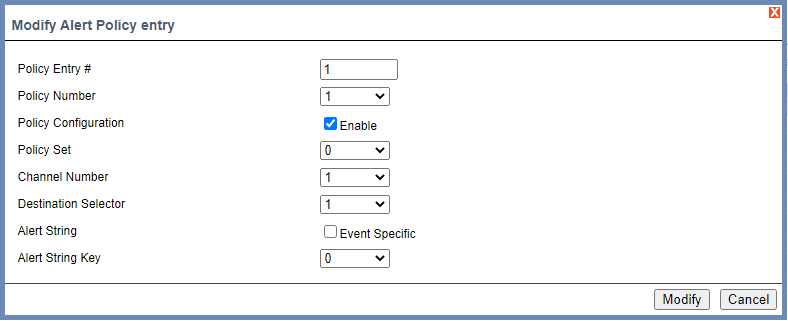 Under the PEF Management tab, select the LAN Destination tab. Highlight LAN Destination 1, click Add and fill-in the requested information. For Username, use the pull down menu and select the user created at the previous step.

After creation, select the Send Test Alert to test the setup.