When shipping in a complete system to our service center, please ensure the system is packed appropriately. We recommend using the Rohde & Schwarz shipping box that your product originally arrived in. If you do not have the original Rohde & Schwarz boxes, please contact our service department as we can provide this to you.
The customer is responsible for any damage that might occur if the product is insufficiently packed.
Warranty can be voided and / or additional cost may be added to the repair.
If you will be using your own shipping boxes, we recommend to reference the sample picture shown.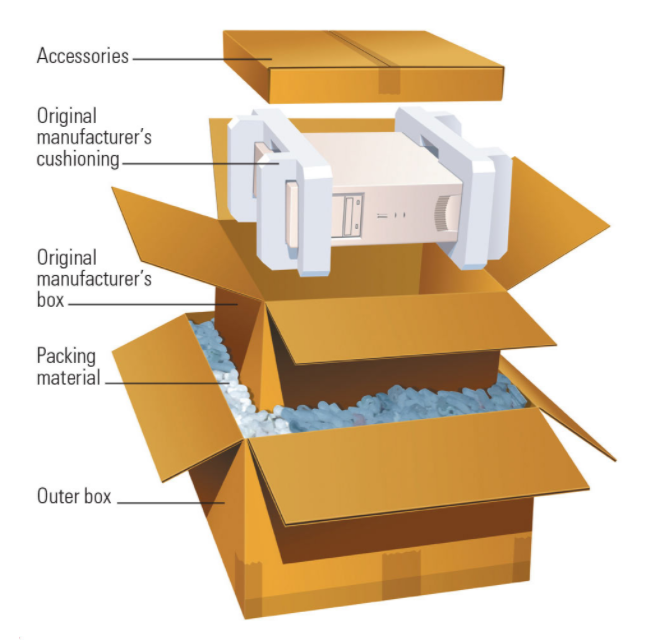 Ship to:
Rohde & Schwarz
2255 N. Ontario Street Suite #150
Burbank CA 91504
818 846-3600
( Your return authorisation number on box )